Affiliate Programs
Affiliate Programs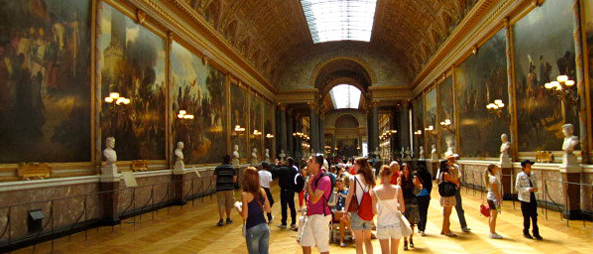 Attend a foreign university while not enrolled at SU
Students who wish to study abroad in a program other than a Stetson University program may be able to do so for transfer credit with our Affiliated Programs. Students take courses from another university or institute associated with Stetson as an Affiliate. Through our affiliates, Stetson is able to offer literally hundreds of program options to our students spanning the entire world. Program locations include Europe, Latin America, South America, and a growing number of programs in the Pacific Rim, Asia, and the Middle East.
World works with SU faculty and departments to continually expand our affiliate partners, particularly looking at top-ranked universities and programs in key academic fields- business, education, the humanities and many more. Our goal is to allow all students the opportunity to study abroad and create partnerships where the affiliate never compromises academic integrity. The most important difference between an affiliated and exchange/faculty-led program is that students on an affiliated program are not enrolled at SU.
Before you commit to a provider, you must register your affiliated program with WORLD. WORLD will work with you to ensure that your credit will transfer back to SU, and that you will receive any federal financial aid that may be available to you. You will also have access to our pre-departure orientation.
If there is a program you are interested in that is not currently listed, you may bring it to the attention of WORLD for review. Acceptance of such programs as a SU affiliate will be determined on an individual basis.

Stetson Pass/Fail and Credit Transfer Policy
Students should be aware that Stetson's Pass/Fail and Credit Transfer policies apply to our affiliate programs, and depending upon the program students might have to also have their transcripts approved by an outside source. You can access more information on this under "Student Resources" and specifically here.


Financial Considerations
Financial Aid (Federal and State) and Study Abroad scholarships may be applied for and used towards Affiliated Programs. However, Stetson scholarships cannot. Federal financial aid can be used for affiliated programs in addition to WORLD scholarships, but these are not disbursed before the beginning of the study abroad term. Therefore, it is essential that you make financial arrangements to pay the program costs to your provider in advance of receiving your financial aid.
When participating in an Affiliated Program, housing, some or all meals, transportation in the host country, and books, are usually included in program charges. Airfares, transportation, as well as students' visa, and other documentation required by the study-abroad country is the financial responsibility of the student.
Benefits
SU has already vetted the programs we offer for academic quality. We also make sure they have policies and procedures in place regarding participants' safety and security, and that they will issue an official academic transcript in a timely manner.

Each approved site has an on-site director and staff who will ensure the program runs smoothly.

Students make a program payment to the provider that includes tuition, housing and a portion of meals. The program's website will have complete information on what is covered by the program fee and what other costs you should budget for.
Other considerations
When participating in Affiliated Programs, rather than an Exchange or Faculty-Led Program, students are not enrolled at Stetson University. The World:The David and Leighan Rinker Center for International Learning has approved all affiliated programs for safety, security, housing, and meals to ensure they meet Stetson University standards.
Students must work with their Academic Advisor to ensure that courses taken while on an Affiliated Program transfer back into their individual academic plan.

Language of Instruction
The majority of our affiliate programs offer classes in English. However, there are a few programs where classes are taught in the language of the country; in these cases, proficiency in that language is necessary. Since most affiliates teach in English, traveling with an affiliated program makes the study abroad experience less complicated and intimidating.

Level of Independence
Affiliated programs are a wonderful option for those who cannot spend a full term or year abroad, as many affiliates offer programs during the summer. You may be the only SU student traveling on a particular affiliated program, so students interested in affiliate programs should be independent, resourceful, and have the confidence to seek assistance when needed. In most affiliated programs, accommodations, housing, and course schedules are arranged pre- departure, allowing students to participate fully while abroad.
Eligibility
Requirements vary somewhat by provider, so check our website for information on the program that interests you.
A list of all affiliated programs is here.
You might want to use the Search Function in "Programs" to limit your choices.