On-Campus Support Services
On-Campus Support Services

Stetson University is committed to the success of our international students. To this end, WORLD: The David and Leighan Rinker Center for Internatioanl Learning maintains close ties with the following university departments which provide a range of services:

Student Success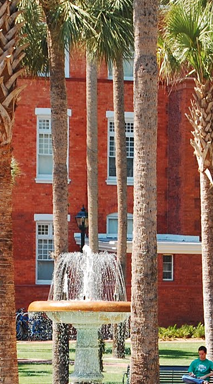 The Academic Success Center at Stetson offers resources, information and services to empower you to achieve success and significance at Stetson and beyond. Our philosophy is one of support and of challenge with the goal of growth. We are here to assist you in becoming civically and academically engaged, and in becoming a critical thinker with the confidence and ability to meet your goals and realize your aspirations. Student success works closely to provide the best tools to empower student academic success, such as our acclaimed writing center, modern languages lab, our Guide for Proactive Success (GPS) sessions, and an impressive array of tutors that assist students in all of our academic fields.

Cross-Cultural Center
All students graduating from Stetson are prepared to be "at home in the world" with a greater
understanding of their own complex identities, a developed sense of empathy and respect for others' identities and experiences, and a fully incorporated value of social justice. Our mission is to support Stetson community members in exploring their own complex identities and developing cultural competencies for success and significance in alliance with other dynamic individuals in this ever changing world.
Counseling Center
Transitioning to college can be difficult; transitioning to the United States AND college could be even more challenging! You may be adjusting to a new culture, system, rules, behaviors, location, language, food, and people. Sometimes students may experience difficulty when adjusting, and counseling can help.
What is counseling?
• Individual meetings with a trained, professional counselor
• Focused on the student's wellness and personal growth
• Helps students learn more about themselves and gain tools that can help them feel better

How can counseling help?
• Counseling can help individuals with a wide range of concerns.
– For example: Culture shock, adjustment to college, living with a roommate, making new friends
• Counseling is focused on your concerns.
• The more you participate in and are open to the process, the more you'll get out of it.

Contact the Counseling Center to make an appointment.

DuPont-Ball Library
The Library provides countless resources to expand knowledge and research, empowering our students to succeed academically. Our students consult with our librarians for assistance in research and scholarly projects, broadening Stetson's dynamic learning environment.

Career Development
To assist our students with all of their career development needs. Many events are hosted throughout the year to provide and expand students' opportunities to network with graduate schools and employers. Career counselors are also available to work with students to ensure preparation for their careers of choice.

Office of Student Involvement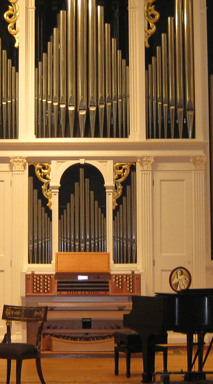 Our shared vision is to cultivate transformative experiential opportunities through a purposeful approach to student leadership development, intrapersonal exploration, and community building. We achieve this by:
Committing to collaborative partnerships with students.
Infusing inclusivity into all aspects of our experiences and affirming the necessity for diversity and equality.
Educating students on how to transform abilities and skills to prepare for life-long success.
Supporting the formation of enriching and healthy relationships which offer personal support and professional networking.
Expecting students to consciously commit to ethical and responsible decision-making.
Encouraging students to take advantage of learning opportunities discovered through facing challenging situations and recovering from failures.
Celebrating individual student contributions and a shared pride in our community.
The Office of Student Involvement collaborates with students, faculty, and the community to create an atmosphere that keeps students engaged. The office connects you with Leadership opportunities, all of the campus organizations, fraternity and sorority (Greek) life, Hatter Productions (Stetson's very own student run event planning committee), Market Day, Off-Campus fun and plenty of other opportunities to keep students involved.
For more information visit the department's website: click
here
Community Engagement
Learning through engaging with local and global communities is deeply embedded in our mission, our values, and our character. We have a wide variety of opportunities for students to work with community members to build capacity and make a different in communities near and far. Our mission is to develop, implement, and promote lifelong commitments to social responsibility and social justice throughout the world.
Housing & Residential Life
The Department of Housing & Residential Life is committed to providing environments that encourage learning and personal growth of all students. Our mission reflects the core values of the University by providing a healthy, inclusive, and safe environment that supports the growth and development of all students. Our communities promote learning outside of the classroom, developing personal accountability, and becoming responsible members of our community. Our Living Learning Communities support and inspire all students.