Home
> Steps to Study Abroad
Steps to Study Abroad
WORLD is here to assist you through every part of your study abroad experience.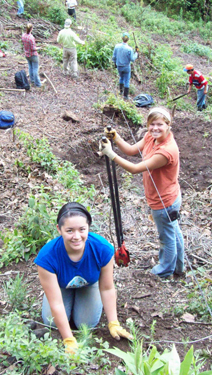 Some step-by-step bullets to help you along:
• Come to a WORLD Study Abroad Information Session.

• Do a self-evaluation: where, why, when, how long do you want to study abroad?

• Choose your desired language(s) of instruction.

• Schedule a session with your WORLD Study Abroad Coordinator.

• Contact your Academic Advisor.

• Speak with Stetson students who have studied abroad, and review our on-line blogs and student journals.

• Explore ways to finance your program both with WORLD as well as the office of Financial Aid. We also have a budget planning worksheet on our website to assist you in planning your finances.

• Complete your study abroad application through our on-line system at:http://www.stetson.edu/other/world/.

• Get your passport NOW!

• Go to the pre-departure orientation sessions.

• Make your travel plans.

• Make an appointment with your doctor.

• Get ready to have a life-changing experience!

WORLD offers a returning workshop after you return. This will give you a chance to reflect on your cultural experience and how you have grown as a result of your time spent abroad, as well as provide concrete ways to continue to bring this experience into you're academic and personal world.