This page is the brochure for your selected program. You can view the provided information for this program on this page and click on the available buttons for additional options.
Stetson Exchange - National Chengchi University
Program Terms:
Academic Year,
Fall,
Semester,
Spring

| Term | Year | App Deadline | Decision Date | Start Date | End Date |
| --- | --- | --- | --- | --- | --- |
| Fall | 2018 | 02/25/2018 | 03/15/2018 | TBA | TBA |
| Academic Year | 2018-2019 | 02/25/2018 | 03/15/2018 | TBA | TBA |
Program Type:
Exchange
Language of Instruction:
Chinese, English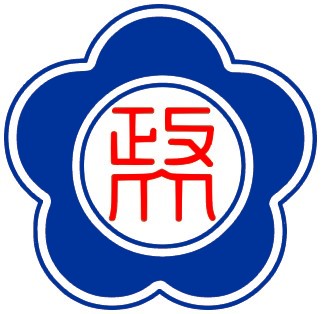 Taipei, officially known as Taipei City, is the capital city of the democratic industrialized island country known as the Taiwan Republic of China (Taiwan). Situated at the northern tip of the country, Taipei is located on the Tamsui River; it is about 25 km (16 mi) southwest of Keelung, a port city on the Pacific Ocean. It lies in the Taipei Basin, an ancient lakebed bounded by the two relatively narrow valleys of the Keelung and Xindian rivers, which join to form the Tamsui River along the city's western border. The city proper is home to an estimated 2,693,672 people. Taipei, New Taipei, and Keelung together form the Taipei–Keelung metropolitan area with a population of 6,900,273. They are administered under three municipal governing bodies. "Taipei" sometimes refers to the whole metropolitan area, while "Taipei City" refers to the city proper. Taipei City proper is surrounded on all sides by another city called New Taipei.
Taipei, as the national capital, is the political, economic, scientific, military and cultural center of the country of the ROC (Taiwan). Considered to be a global city, Taipei is part of a major high-tech industrial area that is one of the global leaders in the innovation and development of advanced cutting-edge industrial, computer and electronics technologies. Railways, high-speed rail, highways, airports, and bus lines connect Taipei with all parts of the island. The city is served by two airports – Taipei Songshan and Taiwan Taoyuan.
Tourism is a major part of Taipei's economy. In 2013, over 6.3 million overseas visitors came to Taipei, making the city the 15th most visited globally.
The National Chiang Kai-shek Memorial Hall is a famous monument, landmark and tourist attraction that was erected in memory of General Chiang Kai-shek, former President of the Republic of China (Taiwan). The structure stands at the east end of Memorial Hall Square, site of the National Concert Hall and National Theater and their adjacent parks as well as the memorial. The landmarks of Liberty Square stand within sight of Taiwan's Presidential Building in Taipei's Zhongzheng District.
The National Taiwan Museum sits nearby in what is now 228 Peace Memorial Park and has worn its present name since 1999. The museum is Taiwan's oldest, founded on October 24, 1908 by Taiwan's Japanese colonial government (1895-1945) as the Taiwan Governor's Museum. It was launched with a collection of 10,000 items to celebrate the opening of the island's North-South Railway. In 1915 a new museum building opened its doors in what is now 228 Peace Memorial Park. This structure and the adjacent Governor's residence (now Republic of China (Taiwan) Presidential Office Building, served as the two most recognizable public buildings in Taiwan during its period of Japanese rule.
Taiwan's National Palace Museum is a vast art gallery and museum built around a permanent collection centered on the world's largest collection of ancient Chinese artifacts dating back over 10,000 years of ancient Chinese history. It should not be confused with the other Palace Museum located in Beijing, People's Republic of China (PRC) (which it is named after); both institutions trace their origins to the same institution. The collections were divided in the 1940s as a result of the Chinese Civil War which split China into the two separate independent countries of the People's Republic of China (PRC) and the Republic of China (Taiwan).The National Palace Museum in Taipei now boasts a truly international collection while housing one of the world's largest collections of artifacts from ancient China.
The strikingly designed Shung Ye Museum of Formosan Aborigines stands just 200 metres across the road from the National Palace Museum. The museum offers magnificent displays of art and historical items by Taiwanese aborigines along with a range of multimedia displays.
The Taipei Fine Arts Museum was established in 1983 as the first museum in Taiwan dedicated to modern art. The museum is housed in a building designed for the purpose that takes inspiration from Japanese designs. Most art in the collection is by Taiwanese artists since 1940. Over 3,000 art works are organized into 13 groups.
The National Sun Yat-sen Memorial Hall near Taipei 101 in Xinyi District is named in honor of the founding father and the first President of the Republic of China (Taiwan), Sun Yat-sen. The hall, completed on May 16, 1972.Originally featured exhibits that depicted the creation of the Republic of China (Taiwan) in China and the overthrow of the Qing Dynasty. Today it functions as multi-purpose social, educational, concert and cultural center for Taiwan's citizens.
In 2001 a new museum opened as MoCA Taipei or Museum of Contemporary Art Taipei. The museum is housed in a building that formerly housed Taipei City government offices.
Taipei 101 is a 101-floor landmark skyscraper that claimed the title of world's tallest building when it opened in 2004, a title it held for six years until 2010 before relinquishing it to the Burj Kalifa in Dubai. Designed by C.Y. Lee & Partners and constructed by KTRT Joint Venture, Taipei 101 measures 509 m (1,670 ft) from ground to top, making it the first skyscraper in the world to break the half-kilometer mark in height. Technologically the most advanced building on Earth, it was built to withstand typhoon winds and earthquake tremors, its design incorporates many engineering innovations and has won numerous international awards. Taipei 101 remains one of the tallest skyscrapers and most technologically advanced in the world and holds LEED's certification as the world's largest "green" building. Its shopping mall and its indoor and outdoor observatories draw visitors from all over the world. Taipei 101's New Year's Eve fireworks display is a regular feature of international broadcasts.
The National Theater and Concert Hall stand at Taipei's Liberty Square and host events by foreign and domestic performers. Other leading concert venues include Zhongshan Hall at Ximen and the Sun Yat-sen Memorial Hall near Taipei 101.
A new venue, the Taipei Performing Arts Center, is under construction and slated to open in 2015.The venue will stand near the Shilin Night Market and will house three theaters for events with multi-week runs. The architectural design, by Rem Koolhaas and OMA, was determined in 2009 in an international competition. The same design process is also in place for a new Taipei Center for Popular Music and Taipei City Museum.
Taipei is known for its many night markets, the most famous of which is the Shilin Night Market in the Shilin District. The surrounding streets by Shilin Night Market are extremely crowded during the evening, usually opening late afternoon and operating well past midnight. Most night markets feature individual stalls selling a mixture of food, clothing, and consumer goods.
Ximending has been a famous area for shopping and entertainment since the 1930s. Historic structures include a concert hall, a historic cinema, and the Red House Theater. Modern structures house karaoke businesses, art film cinemas, wide-release movie cinemas, electronic stores, and a wide variety of restaurants and fashion clothing stores. The pedestrian area is especially popular with teens and has been called the "Harajuku" of Taipei.
The newly developed Xinyi District is popular with tourists and locals alike for its many entertainment and shopping venues, as well as being the home of Taipei 101, a prime tourist attraction. Malls in the area include the sprawling Shin Kong Mitsukoshi complex, Taipei 101 mall, Eslite Bookstore's flagship store (which includes a boutique mall), The Living Mall, ATT shopping mall, and the Vieshow Cinemas (formerly known as Warner Village). The Xinyi district also serves as the center of Taipei's active nightlife, with several popular nightclubs concentrated in a relatively small area around the Neo19 and Taipei 101 buildings.
The thriving shopping area around Taipei Main Station includes the Taipei Underground Market and the original Shin Kong Mitsukoshi department store at Shin Kong Life Tower. Other popular shopping destinations include the Zhongshan Metro Mall, Dihua Street, the Guang Hua Digital Plaza, and the Core Pacific City. The Miramar Entertainment Park is known for its large Ferris wheel and IMAX theater.
Taipei maintains an extensive system of parks, green spaces, and nature preserves. Parks and forestry areas of note in and around the city include Yangmingshan National Park, Taipei Zoo and Da-an Forest Park. Yangmingshan National Park (located 10 kilometres (6.2 mi) north of the central city) is famous for its cherry blossoms, hot springs, and sulfur deposits. It is the home of famous writer Lin Yutang, the summer residence of Chiang Kai-shek, residences of foreign diplomats, the Chinese Culture University, the meeting place of the now defunct National Assembly of the Republic of China, and the Kuomintang Party Archives. The Taipei Zoo was founded in 1914 and covers an area of 165 hectares for animal sanctuary.
Bitan is known for boating and water sports. Tamsui is a popular sea-side resort town. Ocean beaches are accessible in several directions from Taipei.
Built in 1738, Longshan Temple is one of the oldest temples in the city. Taipei is rich in beautiful, ornate temples housing Buddhist, Taoist, and Chinese folk religion deities. The Longshan Temple, built in 1738 and located in the Wanhua District, demonstrates an example of architecture with southern Chinese influences commonly seen on older buildings in Taiwan.
Xinsheng South Road is known as the "Road to Heaven" due to its high concentration of temples, shrines, churches, and mosques. Other famous temples include Baoan Temple located in historic Dalongdong, a national historical site, and Xiahai City God Temple, located in the old Dadaocheng community, constructed with architecture similar to temples in southern Fujian. The Taipei Confucius Temple traces its history back to 1879 during the Qing Dynasty and also incorporates southern Fujian-style architecture.
Besides large temples, small outdoor shrines to local deities are very common and can be spotted on road sides, parks, and neighborhoods. Many homes and businesses may also set up small shrines of candles, figurines, and offerings. Some restaurants, for example, may set up a small shrine to the Kitchen god for success in a restaurant business.
Many yearly festivals are held in Taipei. In recent years some festivals, such as the Double Ten Day fireworks and concerts, are increasingly hosted on a rotating basis by a number of cities around Taiwan.
When New Year's Eve arrives on the solar calendar, thousands of people converge on Taipei's Xinyi District for parades, outdoor concerts by popular artists, street shows, round-the clock nightlife. The high point is of course the countdown to midnight, when Taipei 101 assumes the role of the world's largest fireworks platform.
The Taipei Lantern Festival concludes the Lunar New Year holiday. The timing of the city's lantern exhibit coincides with the national festival in Pingxi, when thousands of fire lanterns are released into the sky.The city's lantern exhibit rotates among different downtown locales from year to year, including Liberty Square, Taipei 101, and Zhongshan Hall in Ximending.
On Double Ten Day, patriotic celebrations are held in front of the Presidential Building. Other annual festivals include Ancestors Day (Tomb-Sweeping Day), the Dragon Boat Festival, the Ghost Festival, and the Mid-Autumn Festival (Moon Festival).
Taipei regularly hosts its share of international events. The city recently hosted the 2009 Summer Deaflympics. This event was followed by the Taipei International Flora Exposition, a garden festival hosted from November 2010 to April 2011. The Floral Expo was the first of its kind to take place in Taiwan and only the seventh hosted in Asia; the expo admitted 110,000 visitors on February 27, 2011.

National Chengchi University (NCCU) is a public university at Muzha, Wenshan District, Taipei, Taiwan. One of the most prestigious universities in Taiwan, NCCU is well known for its concentration on the social sciences, law, commerce, communication, liberal arts and MBA programs.

According to QS Asian University Rankings, NCCU is listed as one of Asia's Top 40 Universities in Social Sciences & Management (No. 2 in Taiwan), and in Arts & Humanities (No. 2 in Taiwan).
National Chengchi University (NCCU) was founded in 1927. Over the past 8 decades through re-formation and development, we have been upholding our motto, "Harmony, Independence, Balance and Preeminence", and have continued to refine our teaching methods and research in order to nurture talent for our country and society.

We currently have 9 colleges excelling in the College of Liberal Arts, Law, Commerce, Science, Foreign Languages and Literature, Social Sciences, Communication, International Affairs, and Education, which comprise 34 departments and 45 graduate institutes (MA programs). There are also 27 of the graduate institutes offering doctoral programs. In addition, in acting upon the school policy of implementing our back-flow education, we have founded 16 on-the-job MA programs.

NCCU also provides a series of public facilities including the Center for Public and Business Administration Education, Social Science Information Center, Computer Center, Institute of International Relations, Election Study Center, Center for the Third Sector, Center for Creativity and Innovation Studies, Center for China Studies and Taiwan Studies Center to support instructors and students' educational needs. In addition, NCCU also has an affiliated high school, an experimental elementary school and kindergarten, by which NCCU forms a consistent and articulated education system from pre-school level to the Ph. D program.

Total Students: 15,993+
International Degree-Seeking Students: 525+
International Exchange Students: 441+
Outgoing Exchange Student: 445+
Chinese Learning Center Students: 386+
Total Faculty Members: 771+
(Updated in Fall Semester, 2012)






Ensure you meet all the requirement for this exchange, listed below, before starting an application.

If you are ready to apply, click on the "Apply Here" button at the top of this screen.

Should you wish to secure more information on this program, please click the "Request Information" button at the top of this screen.


Sophomore Standing
16 Stetson credits completed at time of application
2.5 cumulative Stetson University GPA at time of application and departure
Good academic, judicial, and financial standing at time of application and departure
All students are expected to enroll in the equivalent of 12 credits while abroad
The Stetson Exchange program is competitive. Enrollment is limited in all programs. Meeting the requirements does not guarantee admission to a given program in a given semester.








Students are responsible for the cost of their own transportation to the site, including visas and ground transportation if required.


Specific arrival and departure dates will be shared with students admitted to the program.






We encourage you to look at National Chengchi University main website and website for Exchange Students.

Please note: Airfare, transportation, as well as students' visas, and other documentation required by the study-abroad country is the financial responsibility of the student. Food, housing,excursions, local transortation
and any other personal cost are the responsibilty of the student and not included in the tuition fee paid to SU.


While SU and the foreign institution may produce documents required for students to secure a visa; the process,
cost and responsibilty of securing a visa are the studnet's alone.

SU cannot secure visas for students per the requirements of consulates.
We encourage students and their families to begin researching the via process, and requirements, at the point of application.