Financial Planning
Financial Planning
At SU, we want every student to have the chance to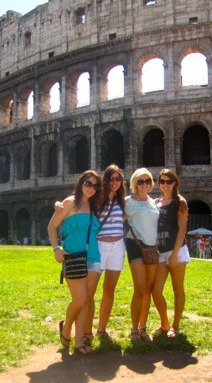 participate in the life changing experience of studying abroad. Please do not be discouraged from studying abroad due to program costs.

If a student studies abroad on an Exchange, they only pay Stetson the cost of their Stetson tuition and a mandatory health insurance fee (Stetson uses an AIG policy which costs $275 for one semester). All other costs involving housing, meals, etc. are paid directly to the host institution, homestay etc. Stetson financial aid will also apply to our Exchange programs and the cost of attendance.

If a student studies abroad with an Affiliated or other program the student pays these costs directly to the program. These costs vary greatly from program to program. Stetson financial aid does not apply to students studying with an Affilated or other program.

All students studying abroad on either an Exchange or Affilate program are REQUIRED to meet with a representative from Financial Planning as part of the application process. Failure to do so could result in the offer of admimission being rescinded.

Funding a study abroad experience is not just a matter of finding a scholarship or a loan to cover the extra expenses. Students need to consider not only their academic needs; but the expense outside of the listed program cost. There can be hidden cost that many people do not think about. Students should consider the following points:
1. Compare exchange rates.
The price of the Euro has increased every year. What used to be an inexpensive trip to Europe has now become more costly. In 2002 for $1 you got Euro 1.36 and now for $1 you get less than a full Euro. However, Africa, Asia, Latin American and the Middle East are still quite affordable; in fact in many of these places the dollar is still very strong and students can have an amazing experience for half the price of Europe.
2. Consider the program location.
Students should also consider what cities they would like to live in. London, Dublin, Paris, Sydney, Madrid, Rome, Dubai, and Taipei are extremely expensive. Prices in major cities are significantly more expensive than some of the outlying cities and towns. Instead of living in London, look at studying in Canterbury. The price of living there is a fraction of the cost of London. Furthermore students will get an authentic English experience. London, Paris and many other national capitals are so cosmopolitan that they are not necessarily a reflection of the country. Nobody would say LA or New York was actually a good representation of the United States.
3. Consider the Cost of SU.
Short-term or summer programs are almost always cheaper on the whole than semester programs, but semester programs may provide more value per dollar spent, since students usually earn 2 to 3 times as much credit for a semester program as a summer program. But it is important that students account for their entire spending at SU. Student should consider how much they spend for a semester - tuition and fees, housing, meals, parking sticker, gas, car insurance, spending money - and how much scholarship a student receives from SU that can be used for semester study abroad.
In most cases funding will not come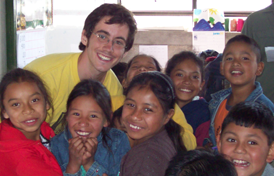 from one source, but rather from various sources (scholarships, loans, savings, parents, etc.). We encourage students to think outside the box by seeking support and/or sponsorship. Please visit our financial aid summary for more information.