Steps to Study Abroad
Steps to Study Abroad

WORLD is here to assist you through every part of your study abroad experience.

To set up a meeting to discuss studying abroad with a member of the WORLD staff, please follow these instructions on how to set up an appointment.

If you have general study abroad questions you are encouraged to attend our Peer Advising Drop in hours. Our Peer Advisors can help with any of your general questions before meeting with Wendy or Paula for more program specific questions. Our Peer Advisors are available on the CUB 3rd Floor on the following schedule:
Mondays: 12-1 pm
Tuesdays: 2:30 - 3:30 pm
Wednesdays: 11 am - 12 pm
Thursdays: 1 - 2 pm
Fridays: 11 am - 12 pm

Some step-by-step bullets to help you along: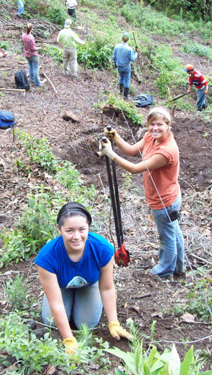 Come to a WORLD Study Abroad Information Session.
Do a self-evaluation:

where,

why,

when,

and how long do you want to study abroad?
Choose your desired language(s) of instruction.
Schedule a session with your WORLD Study Abroad Coordinator.
Contact your Academic Advisor to discuss credit transfer, how study abroad will fit into your program, etc.
Speak with Stetson students who have studied abroad, and review our on-line blogs and student journals.
Explore ways to finance your program both with WORLD as well as the office of Financial Aid.

All students attending an Exchange or Affilated program are REQUIRED to meet with a representative from Financial Planning as part of the application process.
Failure to do so could result in the offer of admission being rescinded.
Complete your study abroad application through our on-line system.
Start researching the visa process NOW!
Go to the pre-departure orientation sessions.
Make an appointment with your doctor.
Get ready to have a life-changing experience!