Faculty-Led Programs
Faculty-Led Programs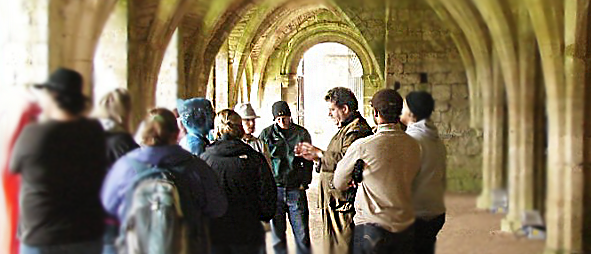 Study Abroad with Stetson Faculty!
Stetson University's faculty-led study abroad programs are a wonderful opportunity for students to gain international experience while enrolled in Stetson courses. Our faculty-led programs typically range from 1-6 weeks, with most occurring in the summer, spring, or fall, making it easy for students to study abroad at a time that works for them. Faculty-led programs are especially beneficial to first-time travelers as they tend to be the most structured of our options and Stetson faculty support students in the application of in-class learning to real-world experiences. A wide variety of Stetson University classes are offered, allowing you to select from many programs and graduate on time.
Some study abroad courses occur as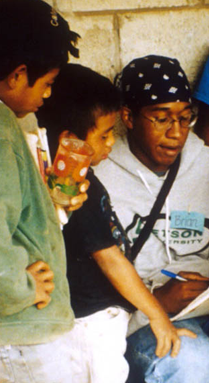 part of a semester-long course, with the study abroad component occurring over an academic break. Our programs may also visit multiple countries. Generally, the majority of our programs are in Western and Central Europe, Asia, Latin, Central and South America, and we are expanding our programs in Africa and Oceania.
The academic focus, as well as location of these faculty-led programs, varies each year.
Financial Considerations
Each faculty-led program cost covers a unique combination of inclusions such as housing, meals, transportation, accommodations, tuition, and airfare. Students' visas and other documentation required by the program country are typically the financial responsibility of the student.

Benefits of SU Faculty-Led Programs
For students who cannot spend a term or year away from the campus, these programs still allow you to study abroad while at SU or another university.
Most of the classes taught on faculty-led programs award Stetson University academic credit.
With some exceptions, the language of instruction is English, which can make the reality of study abroad less complicated for students.
Though many of the programs teach classes focused on an academic field, faculty-led programs are usually open to all students, so students may complete core requirements or experience a new field of study.
Language of Instruction
With the exception of language-based programs, faculty-led programs are taught in English by SU professors. Those programs that fulfill language credits place emphasis on use of the language of the host country. We suggest you check the program information on our website for other requirements particular to each program. Many language-based study abroad programs have course prerequisites; it is important that prerequisites are met to participate in these programs.
Level of Independence
These programs are ideal for both first-time travelers and well-seasoned jet-setters. Those going on faculty-led programs travel with fellow SU students, providing a balanced level of independence and support while abroad. Housing arrangements and the majority of daily activities are planned in advance, allowing you to fully participate without worrying about making future arrangements – it's all taken care of.
Eligibility Requirements:
Applicants are in good standing with SU and have at least a 2.5 GPA
Meet all required prerequisites specified by the program leader (individual programs may require a higher GPA)
Non-SU students can find information on our programs by searching through the on-line database of Stetson Programs and seeing if there are any particular requirements for non-SU students.