Exchange Programs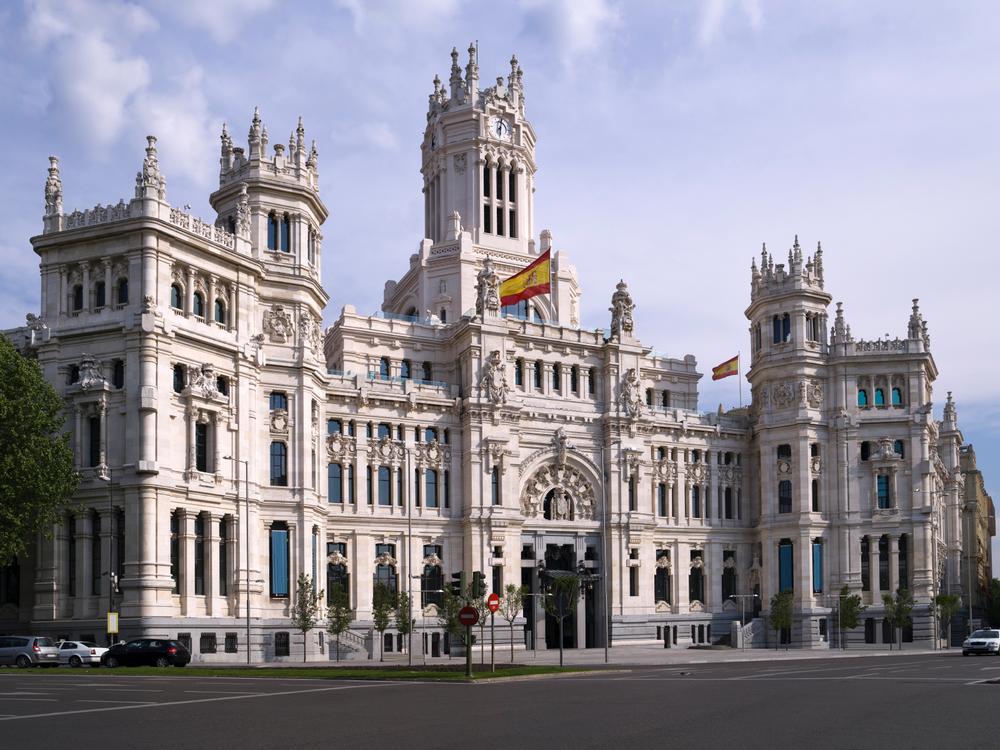 Attend a Foreign University While Enrolled at SU
Trade places with a student from another country! A reciprocal exchange enables SU students to attend a host university for a semester or year at about the same cost as at SU. Students participate fully in the life of the university abroad. This option provides more cultural immersion than shorter term programs and, in some cases, will also benefit second language acquisition. Exchange students enroll in host university courses as regular students and are responsible for all course work and examinations. Students live in university arranged accommodations and can take advantage of all the programs at the host university. Currently, Stetson offers exchange programs in 5 continents and continues to look for new partnerships
Exchanges also facilitate the transfer of credit from universities abroad to SU. Some of our exchanges are very specific – for instance, a business school which only accepts business students. However, most are open to all majors as long as the credits will count for you.
Whether living in the university residence halls or with a host family, you are able to fully immerse yourself in the culture of the host country. Juniors, seniors, and mature sophomores are encouraged to take part in our exchange partnerships.
When enrolled as an exchange student in a host university, you are responsible for all course work and examinations assigned at the local institution. Grades from the exchange programs will be transferred back to Stetson University and applied to students' ongoing GPA as transfer credits; however the grades will not be combined into the students' ongoing GPA. At graduation these grades will be calculated into the cumulative GPA.

Financial Considerations

Financial Aid (Federal and State) and Study Abroad scholarships can be applied for and used towards Exchange Programs.
Students participating in exchange programs pay SU tuition and fees, just as if they were taking their classes at SU.
Please note: Airfares, transportation, as well as students' visas, and other documentation required by the study-abroad country is the financial responsibility of the student. Food, housing, excursions, local transportation and any other other personal costs are the responsibility of the student and not included in the tuition fee paid to SU.

In some cases, the exchange program may provide compensation for housing and meals.
Benefits:
Spending a semester or a year abroad allows you to become fully acclimated into your host culture. In today's world where a globally aware student is a marketable student, immersion in another country's education system is a valuable asset to your resume.

Don't assume that you must be fluent in another language; many of our exchange universities offer courses in English. Conversely, the best way to gain fluency in another language is to live in the country. There is an exchange option available for almost any major.
Other Considerations
Language of Instruction
Many of our partner universities offer at least some courses in English or have an English language program. However, there are a few schools where the classes are taught in the language of the country, so proficiency in that language is necessary. These are typically schools in Germany, Spain, France, and Latin America.
Level of Independence
Keep in mind that you are enrolling in a foreign university and will be considered an exchange/visiting/international student for the duration of your program. You may be the only SU exchange student attending a given university. SU partner universities have offices that specialize in advising exchange/visiting/international students. They are there to assist you at the host university in the same way that SU assists you here. However, you are ultimately responsible for making your own arrangements, including booking your own transportation, registering for courses, and procuring and paying for accommodation.
Credit Systems
Credit systems vary from university to university. For example, at most European schools a typical

full-time course load is 30 ECTS (European Credit Transfer System) per semester or 60 ECTS

per year. British universities usually consider 60 credits per semester to be full-time. It is important to work closely with your Global Learning advisor and your SU academic department prior to your departure and registration for courses while abroad to determine if your courses will

count for your major/minor, and how your school's credit system will translate to SU credits.

Stetson Pass/Fail and Credit Transfer Policy
Students should be aware that Stetson's Pass/Fail and Credit Transfer policies apply to our exchange programs. You can access more information on this under "Resources for Students" and specifically

here
.
Requirements for all Exchange Programs:
At least in your second year at Stetson

Transfer students must complete one academic year at Stetson, they may apply after one term, but cannot depart until one year is completed. A conditional offer of admission would be made depending completion of the academic year.

In most cases you must have a 2.5 GPA; meeting the requirements does not guarantee admission to the programs.

References
One Academic Reference

One Character Reference




For Language based programs an additional recommendation on language competency is required.
Note: Each reference form must be completed by a different person. Two or more references from the same person will not be accepted. References and recommendations from family members, classmates, roommates, or peers will not be accepted. All references and recommendations are confidential. They must be submitted directly to the World: The David and Leighan Rinker Center for International Learning by the referrer using the Stetson Abroad software. Students waive their right to see references and recommendations and they are not to be submitted by the student.
The eligibility requirements for exchange programs can vary depending upon the exchange partner.

Note: We have allowed applications under the GPA requirements to be submitted, though only conditional offers of admission are made contingent upon the GPA meeting the requirement at the end of the term/prior to departure.

Important! Students must work with their Academic Advisor to ensure that courses taken while on an Exchange Program transfer back to their individual academic plan.

Access our list of Exchange Programs in Stetson Abroad.