Stetson Housing
Stetson Housing
Stetson University's accommodations are all inclusive, in that all students from various places, spaces and backgrounds have the opportunity to live together and reside together.
First Year Students Residence Halls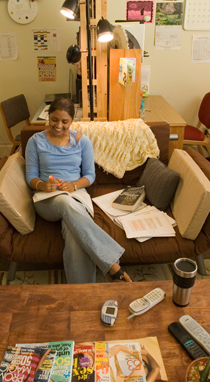 Co-Ed Housing:
Gordis Hall

Smith Hall

Nemec Hall

Honors House - Living-Learning Community *

Carson-Hollis Hall

University Hall

Conrad Hall

Emily Hall
*Requires separate acceptance into the University Honors Program
Chaudoin Hall - "Women's Leadership" Living-Learning Community
Upperclassmen Residence Halls
Emily Hall
Nemec Hall - "Sophomore Experience" Living-Learning Community
Hatter Hall - 30+ Credit Hours required
University Village Apartments - 30+ Credit Hours required
Greek Chapter Houses - Must meet qualifications and be

listed on chapter's hall chart
Stetson Cove Apartments
University Hall
Plymouth Apartments
Stetson Oaks Apartments
Stetson Palms Apartments
Emily Hall

Now at Stetson University, we will allow upper-class students to sign up for housing for the next academic year in the beginning of the housing sign-up process if they meet the number requirement and have an approved themed idea. More details about this option and process will be published in our housing sign-up materials.